We've seen other blogs-and some of them post "Wordless Wednesday" Posts.
Generally, it's just a picture or two of what's going on in their lives.
We call THIS our Semi-Wordless Wednesday Post.
While the pictures may, indeed, leave you speechless, we wanted to provide you with some information about the pictures, and the Coupon-er/Stockpiler to whom they belong.
I "met"
The Coupon Hustler
via one of my favorite websites:
We Use Coupons
.
Obviously, she and I share a passion for Purex!
See:
But other than that, she and I share the same philosophy:
That creating a stockpile of items your family uses, while gathering those items at rock bottom prices is just smart!
Plus, we DO have that coupon-thing in common too.
We asked The Coupon Hustler a few things about her stockpile:
YaYa: "How long have you been stockpiling?"
The Coupon Hustler: "I've been stockpiling for 6 months".
YaYa: "Can you tell us....what was your favorite score?"
The Coupon Hustler: "My favorite deal so far was at Publix in Orlando, FL. Pedigree Dentastix were 3.00 and B1G1F! I got about 50 of them, as the coupons I had were for $2/1! So for every two I bought, I got $1 in overage!"


Additionally, she told us about another score she's pretty proud of:
"Mueller's Pasta. I did two separate deals w/ this.
The first was at Publix in FL, and they were on sale B1G1F @ 1.43, and I had 1/1 coupons, so for every two I bought, I got $0.57 in overage.
Around the same time, Winn Dixie has Mueller's Pasta on sale for $1, and again my coupons were for $1/1, but I also had several WD store coupons for $5/$25, so for every 25 boxes I got $5 in overage towards meat!
Between the two stores I bought 350+ boxes of pasta."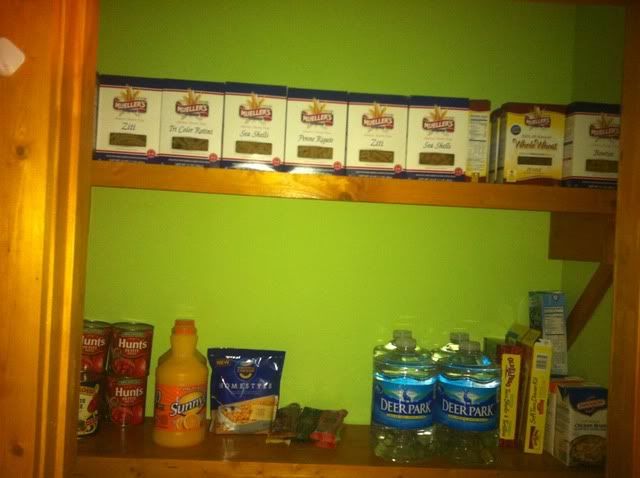 YaYa: "Do you have anything in your sights for this coming month...any particular item or items that you are hoping to add to your stockpile?"
The Coupon Hustler: "With Summer around the corner, I forsee a lot of "BBQ" items on sale. We will probably see a lot of deals on chips, dip, soda, sports drinks, etc.

Some items I hope to add to my stockpile this month are sports drinks and canned tomatoes! "
While we here at YaYaCouponz aren't new to couponing,
we always enjoy the pictures of other stockpilers.


Thus, with out futher ado, here is another preview of The Coupon Hustler's 6 month Stockpile.
We have to tip our hats, as we find it quite impressive.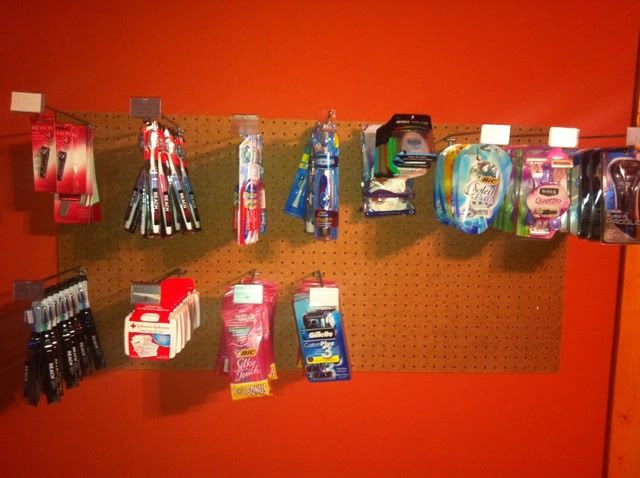 Photo's used and posted with the express consent of The Coupon Hustler.
We encourage you to visit
THE COUPON HUSTLER'S BLOG
She's got a super cute site loaded with coupon information.
Until Next Time: